Product Detail
Product Tags
All In Two Solar LED Flood Light 15W.20W.30W.40W.50W.60W
Application:
* Billboard Lighting
* Car Park & Perimiter Lighting
* Security & Entrance Lighting
* Signage & Billboard Lighting
* Construction Sites
* Rural & Remote Area Lighting
* Mining & Industrial Sites Lighting
Model Option: 15W.20W,30W.40W.50W.60W
ALL IN TWO SERIES SOLAR LED FLOOD LIGHT With Separate Solar PV
Key Advantages:
-PROGRAMMABLE
Smart solar controller built-in, power brightness and lighting time are adjustable via remote controller.
-LONG DISTANCE INSTALLATION
Using 25 OR 4mm2 solar cable. It allows more than 35M from light head to solar panel. Make installation easier.
-EXTERNAL SOLAR PANEL
Solar panel separated from light allows to increase power to meet the solar radiations in different latitude and longtitude. max 200W solar panel is allowed for 50W LED with 6200 lm output.
-CONNECTION
MC4 female & female plugs directly to 18V solar panel. Quick and easy for connection. 25mm2 power cord for less voltage drop.
-COMPACT SYSTEM
Battery and solar controller, sensor is built-inside of light, only need to be connected to 18V system, NO more other operation, easy, simple and quick installation.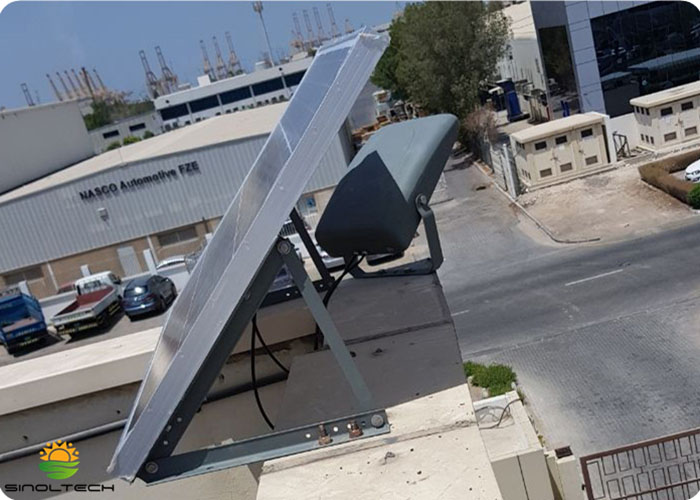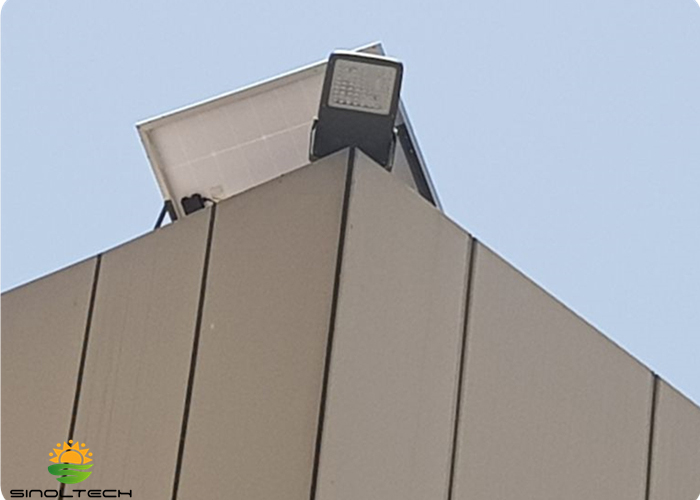 Model Selection
Model No.

SN-S15W

SN-S20W

SN-S30W

SN-S40W

SN-S50W

SN-S60W

Fixture IP

                                        IP67

 

LED Power Max

15W

20W

30W

40W

50W

60W

Luminous Flux

>2,200lm

>2,800lm

>3,600lm

>5,200lm

>6,200lm

>7,200lm

Beam angle

140*70 Degrees

Color Temp.

  2700K ~ 6500K Optional

CRI

>83

LED Brand

SMD 0.2W

                                       Philips SMD3030    

LED Qty

224 Pcs

48 Pcs

                     72 Pcs

               90 Pcs

Battery Capacity

195WH 12V

268WH 12V

391WH 12V

488WH 12V

548WH 12V

635WH 12V

Charge Time

6 Hours

Max Discharge Time

>48 Hours

Controller Type

 PWM type with sensor

             MPPT type with sensor

Solar Panel(Poly)

40W 18V

50W 18V

60W 18V

80W 18V

100W 18V

120W 18V

V.mp. of PV

18V

18V

18V

18V

18V

18V

I.mp. of PV

2.22A

2.78A

3.33A

4.45A

5.56A

6.67A

PV Size(mm)

670*390*25

620*535*30

670*560*25

760*670*30

1000*680*30

1050*670*30

Flexible PV Option

Thin Film 40W

Semi Flex 40W

Thin Film 52W

Semi Flex 50W

Thin Film 65W

Semi Flex 60W

Thin Film 79W

Semi Flex 80W

Thin Film 105W

Semi Flex 100W

Thin Film 144W

Semi Flex 120W

Working Temp.

-20 °C ~ +65 °C
---
Previous:
Solar LED Carport Light
Next:
Solar LED Street Light
---