Solar Powered LED Ceiling Light
Product Detail
Product Tags
Solar Powered LED Ceiling Light
The Solar Powered LED skylight is a green new idea, combining modern solar technology with advanced LED technology, this is a new lighting solution.
A breakthrough to the traditional daylighting way (skylight/sky tube), for much more convenience, long lasting & energy efficiency.
What & Why SINOLTECH Solar LED Lighting
Solar LED lighting has already proved itself a great success in many countries in achieving a free-cost-daylighting purpose. However, those LED panels still conventionally need a Drive to light themselves up (this will lead to certain energy waste from the solar panel power going into the LED panel), and they stop working immediately should the sunlight is cut from availability.
To realize 100% solar panel powered, and to support the LED panel still light-on even at night time periods, SINOLTECH unique Solar LED Lighting Systems have been developed, and they are meant to fulfill your needs with more than you would expect!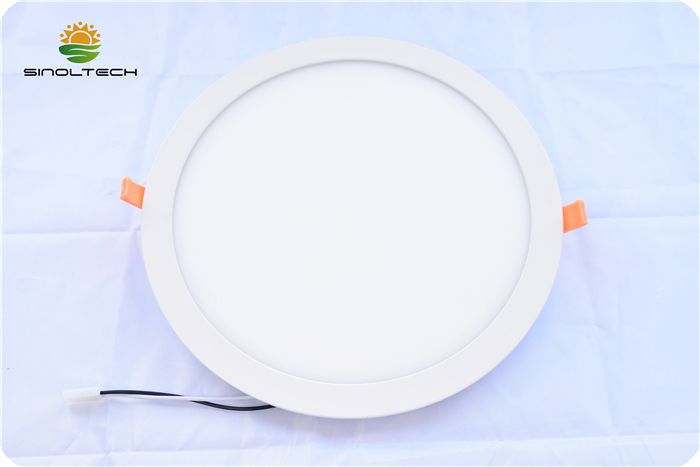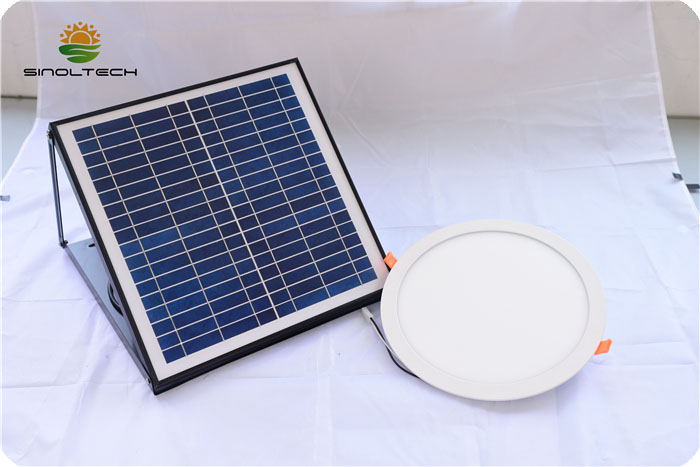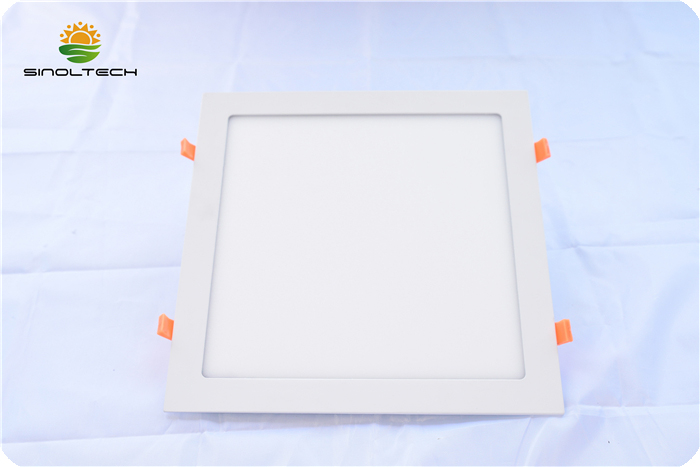 Solar LED Ceiling Lighting System / Day Only
Model No.

Solar PV Power

LED Panel Shape

LED Luminous

Flux

Wire

Working Time

Radar

Sensor

Package

SNC2015003

15W/18V *1 PCS

365*365*25mm

Round 16V

Dia.300*12mm

900LM

6m

Sunny day

12 hours

No

380*380*85mm/

4.75KG

SN2016012

15W/18V *1 PCS

365*365*25mm

Square 16V

300*300*12mm

900LM

6m

Sunny day

12 hours

No

380*380*85mm/

4.95KG
Solar LED Ceiling Lighting System / Day & Night with Battery Backup
Model No.

Solar PV Power

LED Panel Shape

LED Luminous

Flux

Wire

Working

Time

Radar

Sensor

Battery

Package

SN2016001

15W/22V *1 PCS

365*365*25mm

Round 16V

Dia.300*12mm

900LM

6m

Day+night

5.3 hrs

Yes

All the time

3.2Ah

385*385*125mm/

5.75KG

SN2016032

15W/22V *1 PCS

365*365*25mm

Square 16V

300*300*12mm

900LM

6m

Day+night

5.3 hrs

Yes

All the time

3.2Ah

385*385*125mm/

5.95KG

SN2016004

15W/18V+15W/21V

415*495*25mm

Round 16V

Dia.300*12mm

900LM

6m

Day+night

17.3 hrs

Yes

Sunless

3.2Ah

435*525*115mm/

7.55KG

SN2016033

15W/18V+15W/21V

415*495*25mm

Square 16V

300*300*12mm

900LM

6m

Day+night

17.3 hrs

Yes

Sunless

3.2Ah

435*525*115mm/

7.75KG
Solar LED Ceiling Lighting System / Day & Night with AC
Model No.

Solar PV Power

LED Panel Shape

LED Luminous

Flux

Wire

Working

Time

Radar

Sensor

AC

Package

SNC2015003+

SN2016030

15W/18V *1 PCS

365*365*25mm

Round 16V

Dia.300*12mm

900LM

6m

Day+night

24 hrs

Yes

Sunless

Grid

18V*1A

385*385*125mm/

5.20KG

SNC2016002+

SN2016030

15W/18V *1 PCS

365*365*25mm

Square 16V

300*300*12mm

900LM

6m

Day+night

24 hrs

Yes

Sunless

Grid

18V*1A

385*385*125mm/

5.40KG
1.Download DATA SHEET
2.Download DATA SHEET
3.Download DATA SHEET
---
Previous:
Roof Mount Solar Ventilator
---